Founded in 2011, imec.istart has become a household name in the start-up scene. We have grown into a leading tech accelerator with a portfolio consisting of over 150 tech start-ups active in very diverse sectors, ranging from media and logistics to the healthcare sector.
Over the years, our start-ups have become increasingly successful at procuring follow-up funding And today we're proud to celebrate a new milestone! Together our portfolio companies managed to procure over €100M in funding. What's even more remarkable is that almost 70% of this amount was raised in the last 2.5 years.
As part of the imec.istart track, we provide an early-stage financial injection. According to the UBI Global report and the Europe Scaleup Reports by Omar Mohout, this initial investment is often wat convinces other investors to get on board as well. Imec.istart thus functions as a quality label that opens up new doors.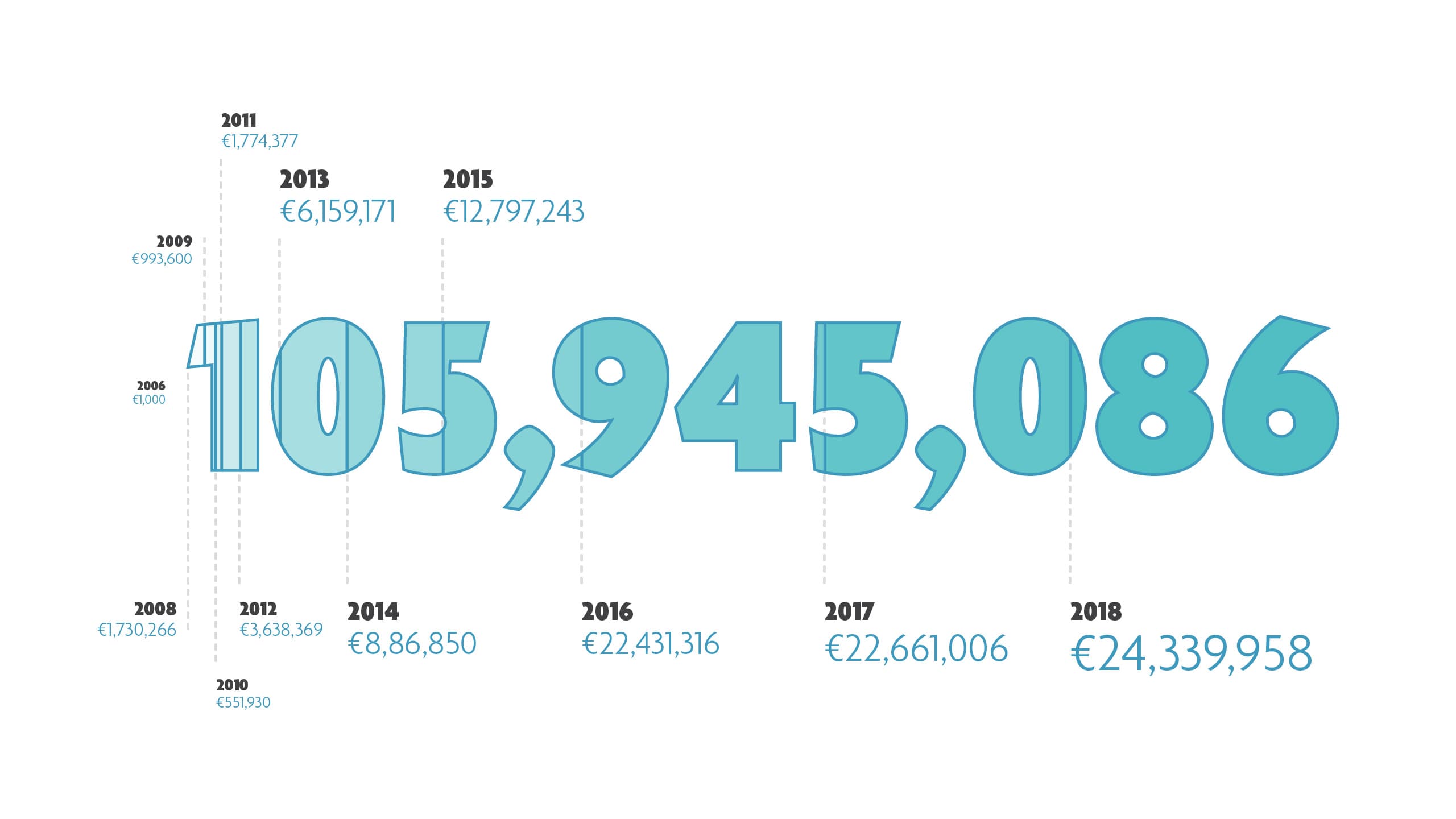 Belgium takes the lead
Over 75% of all funding comes from Belgian investors, including both government funding and investments from business angels, venture capitalist funds, etc. This shows that the Belgian industry is ready to embrace digital innovation and believes in the imec.istart approach. In turn, our start-ups contribute to the local economy, e.g. by creating over 600 fulltime jobs.
Our start-ups might be born and bred on Belgian soil, some of them are scale-ups by now and have built a firm customer base abroad. As a consequence, they have appeared on the radar of foreign investors and have become increasingly successful in convincing big international venture capital firms and corporates.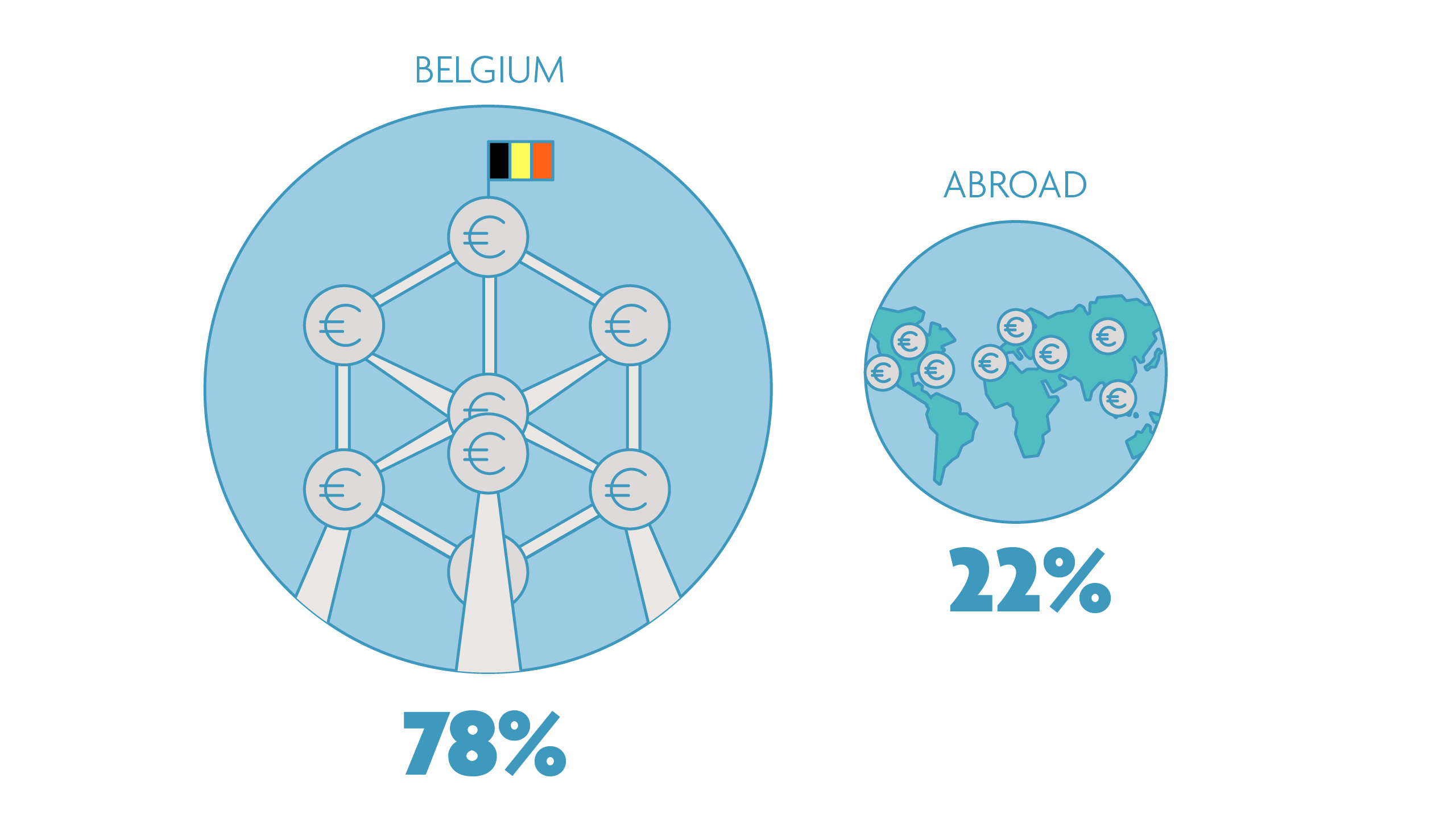 A, B, C – is it as easy as 1, 2, 3?
As the chart indicates, about half of the €100M funding was raised during the (pre)seed rounds. The other half was raised by twenty two of our scale-ups in their Series A, B and C rounds. As scaling internationally requires an A round, it appears that many start-ups remain relatively small and only a happy few are able to grow internationally.
That's why, in the next few years, we are planning to step up our efforts in this area. By joining international networks of successful accelerators, for instance BELCHAM, UBI, GAN and the EuroIncNetwork, imec.istart wants to give its start-ups the extra push and support they need to break into foreign markets.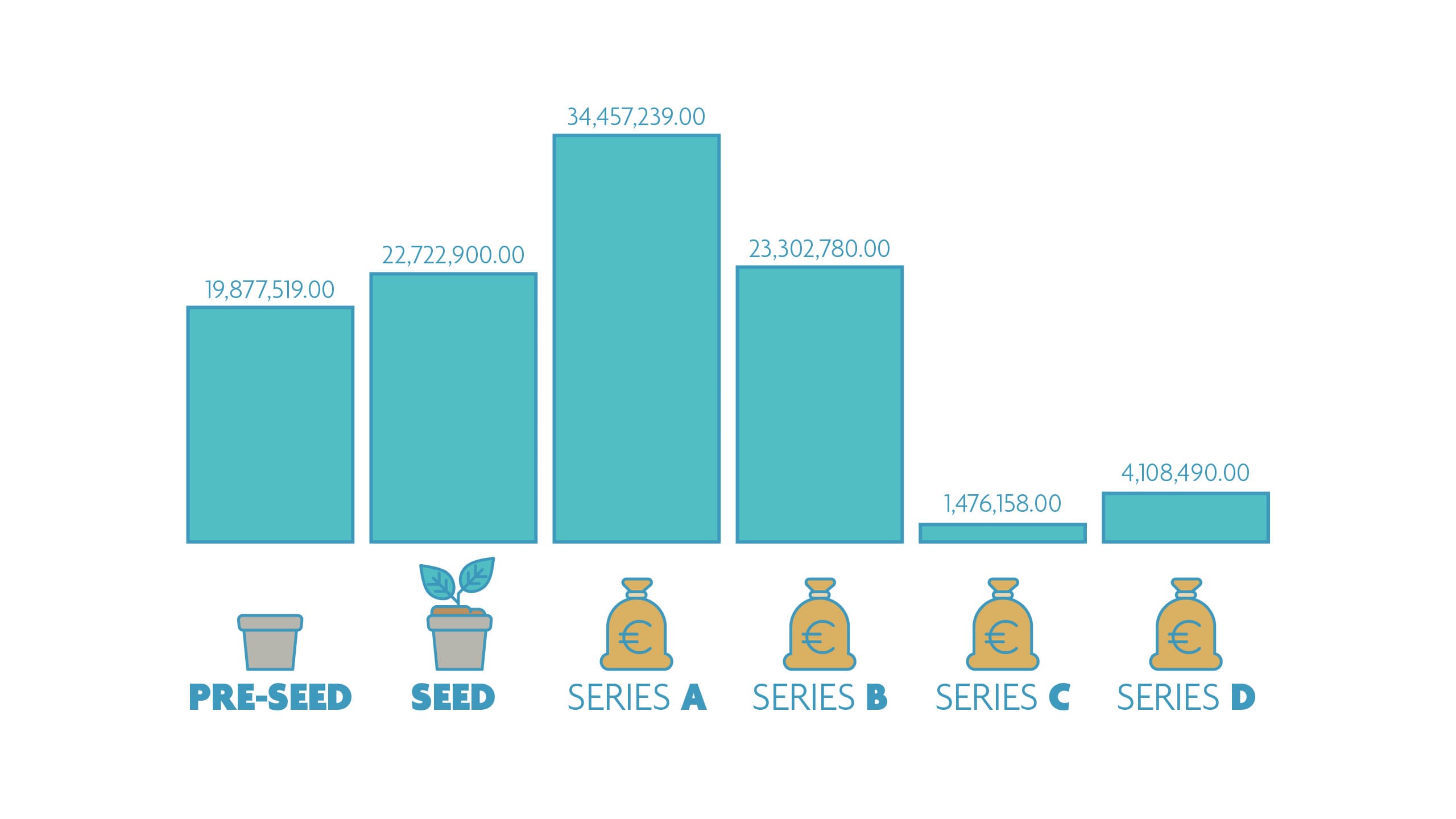 It's all about equity
The large majority of investments (80%) is equity-based. Whereas business angels usually get on board early on, venture capital firms – which generally have a bigger budget at their disposal – tend to join in rounds A, B, C or D. Convertible loans also make up an important part of the pie.
Nevertheless, it is important to note that government funding (e.g. VLAIO grants) still remains an important financing source as well.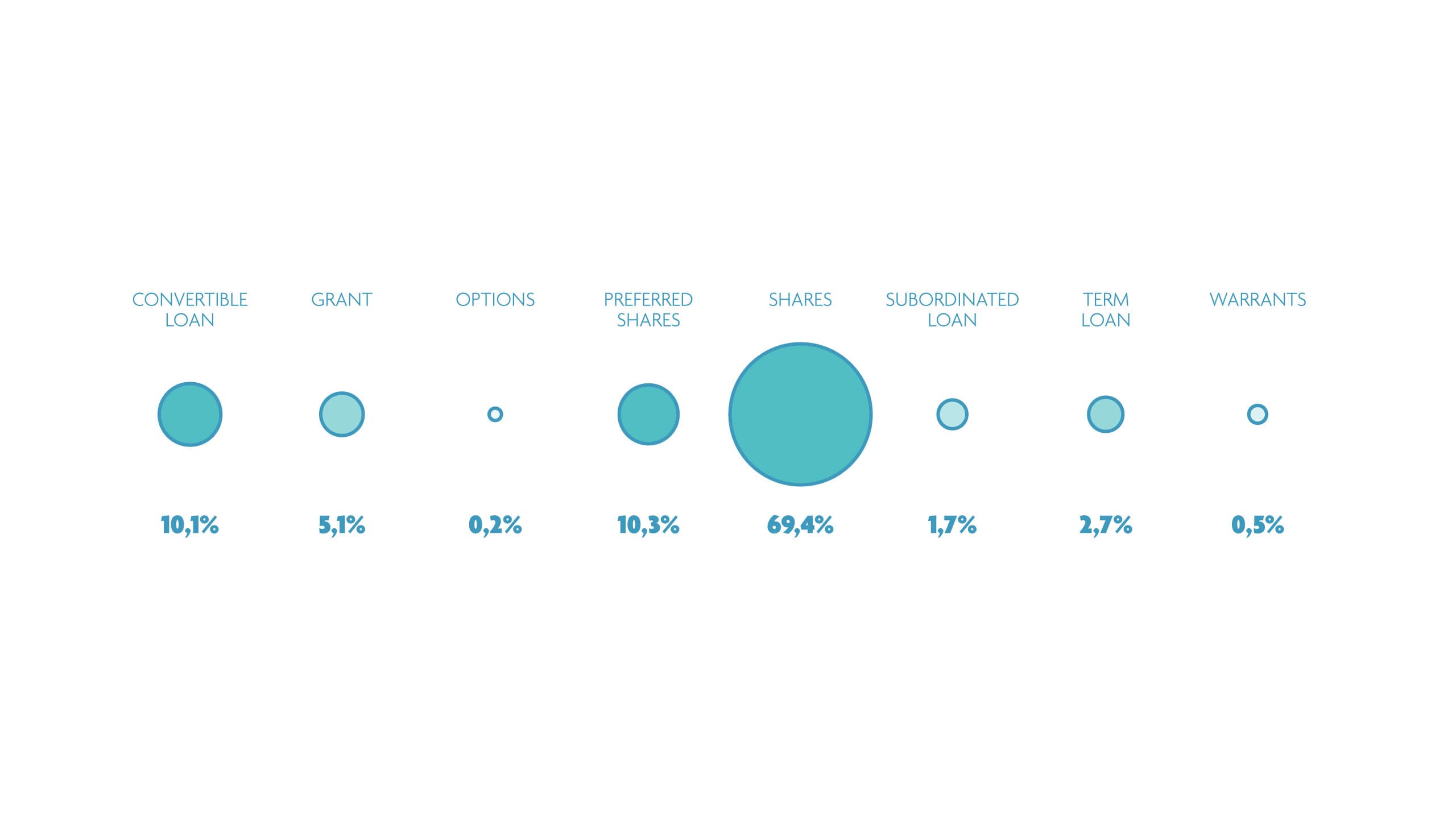 Going strong, stronger, strongest
The sectors that were most successful in raising funds are undoubtedly healthcare (39%), media (24%), and business services (12%). This is not unexpected as many of our start-ups are active in one of these fields and quite a few of them, e.g. UgenTec, Piesync, and Waylay, are well on their way to become successful international scale-ups. In the next few years, we expect investments in FinTech, EdTech and Industry 4.0 to grow exponentially as well, as a consequence of our start-ups' fast international growth in these industries.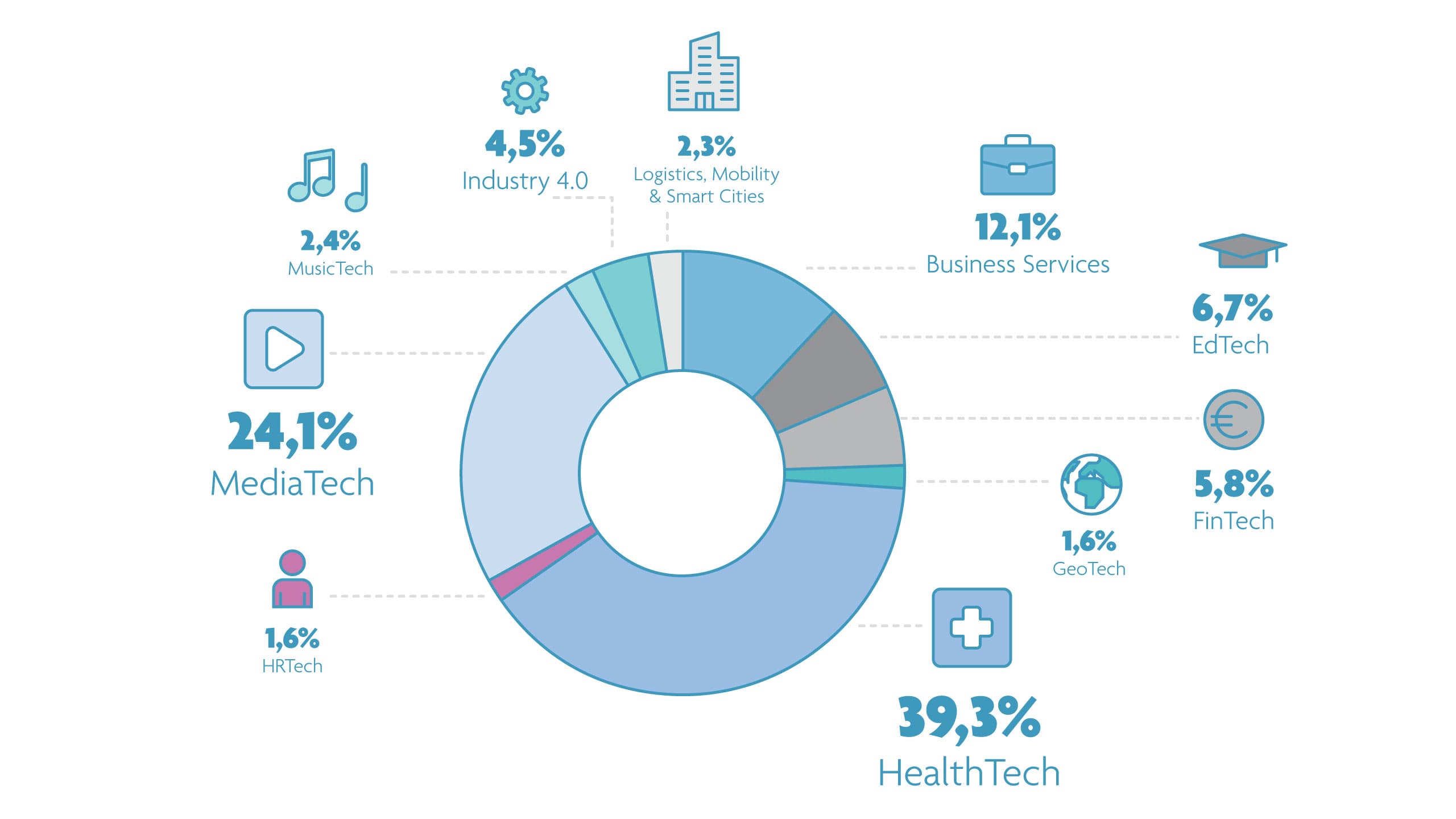 Published on:
18 April 2018