The first edition of Flanders New York Accelerator (FNYA) has only just begun, and the six participating Flemish companies already got the chance to present themselves, on Monday, January 29, 2018, to 100 invitees at Flanders Investment & Trade in The New York Times Building.
After a short introduction/welcome by Luc Strybol, Flemish economic representative, Twikit, Ontoforce, Beeple, Arco, Yields and Hashting each got four minutes to present themselves to and make an impression on those present.
The feedback from the audience, a mix of American and Flemish entrepreneurs, investors and business leaders, was enthusiastic and positive. 'I was impressed by the presentations,' says Felix Van de Maele, CEO of Collibra, himself a very successful Flemish entrepreneur in N.Y.C..
The start-ups can look back on a busy first week. Besides a number of sessions around pitching, marketing, funding, etc., every start-up got to know their American mentor.
' I have already noticed the acceleration that this program will generate for Ontoforce. Our objectives for 2018 were already very ambitious, but thanks to FNYA it looks like we will exceed them more than three-fold,' says Hans Constandt, CEO of Ontoforce.
Lies Boghaert, Internationalization Coordinator at imec, confirms: 'Even after a few days, the start-ups state that they are being continually challenged to further refine their business plans, in order to adapt to the American market. The weekly Key Performance Indicator group sessions, on Fridays, ensure that the start-ups do not lose focus and that they set clear objectives each week.'
The aim of FNYA is to get successful Flemish entrepreneurs to the U.S. more quickly, says Catalina Daniels, co-founder of the initiative. 'In Flanders we have top talent and entrepreneurs, who in a market such as the U.S. can make their real breakthrough.'
Murat Aktihanoglu, co-founder of the initiative and of the Entrepreneurs Roundtable Accelerator, explains that the extensive network of mentors and experts will be employed to make sure that all companies' plans are optimally adjusted for the American market.
In the coming 12 weeks, the 6 start-ups will be supported intensively and individually by their U.S. mentors and will finalize their go-to-market strategy for the U.S..
Flanders New York Accelerator was already in the news earlier this week thanks to Yields and Ontoforce, which raised 1.25 and 4.3 million euros, respectively, to among other things finance their U.S. expansion.
FNYA is a collaboration between Flanders Investment & Trade, imec and Entrepreneurs Roundtable Accelerator, the leading accelerator in N.Y.C., and has been realized in part thanks to the support of Philippe Muyters, Flemish Minister of Work, Economy, Innovation and Sport. The program is taking place in New York from January 22, 2018, to mid-April, 2018, and will finish with a 'demo day' in Belgium in the week of April 16.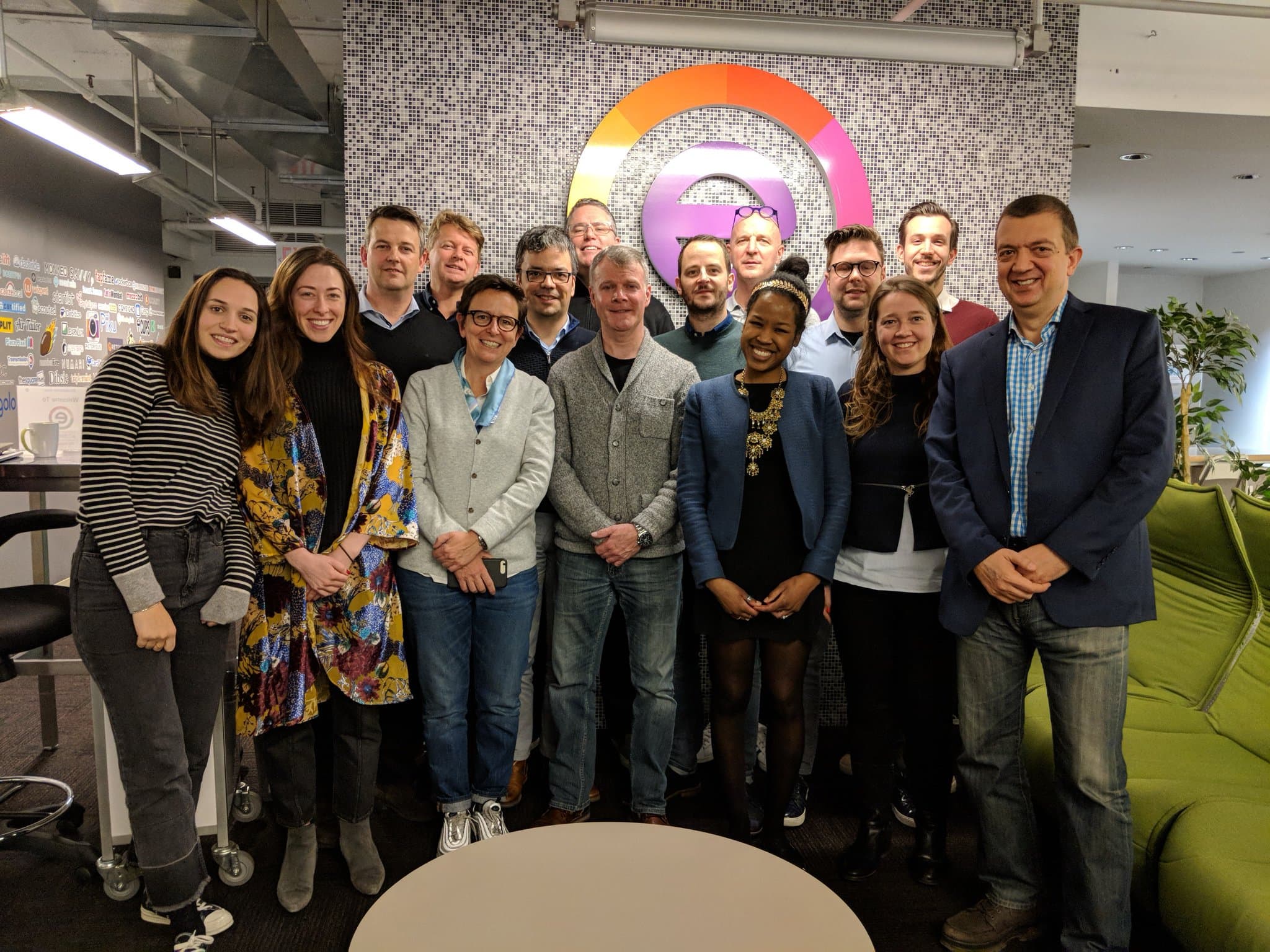 Contacts:
FIT - luc.strybol@fitagency.com
Imec - sven.decleyn@imec.be
FNYA/ERA - murat@eranyc.com
ERA (Entrepreneurs Roundtable Accelerator) is an early-stage Venture Capital fund and the largest technology accelerator in New York City. Since it was set up in 2011, ERA has invested in over 150 start-ups. The ERA alumni companies play a leading role in the development of almost all large global sectors. They have raised hundreds of millions of dollars in venture capital and are collectively valued at $ 1.5 billion.http://eranyc.com
ERA Global works together with global partners to introduce international start-ups to the American market and to facilitate their success in the U.S.. ERA Global runs various international accelerators in N.Y.C., with the help of its network of mentors and experts, to support start-ups with strategy, positioning, marketing, sales, and fundraising in the U.S.. http://flandersnya.com
Flanders Investment & Trade helps Flemish companies export and internationalize, and supports foreign companies with investments in Flanders.
Imec is the world's leading research innovation hub in the field of nanoelectronics and digital technology. The combination of our pioneering role in microchip technology and our software and ICT expertise makes us unique. Imec has a unique infrastructure and a local and international ecosystem of partners in various sectors. Together, we work on groundbreaking innovations in application domains such as healthcare, smart cities and mobility, logistics and Industry 4.0, energy and education.
Imec is a trusted partner of companies, start-ups and universities, bringing together almost 3,500 top scientists from more than 70 countries. Imec is headquartered in Leuven, with R&D groups spread over a number of Flemish universities and in the Netherlands, Taiwan, the US, China, and has offices in India and Japan. In 2016, imec's operating income amounted to 496 million euros. More information at www.imec-int.com
Published on:
31 January 2018