From 4 to 6 October, five imec start-ups and four partners from the Media, Telecom and Entertainment vertical travelled to Hamburg and Berlin to explore the German media market. During this three-day mission, they were introduced to potential business partners and investors in the field, exchanged experiences with local start-ups, and became acquainted with the German media industry.
The hidden potential of the European market
Imec.istart, imec's Business Accelerator Program, supports tech start-ups with coaching, facilities and funding. The program also supports its portfolio companies in their international growth and helps them discover new markets, e.g. with incentives like this mission to Berlin and Hamburg. "Whereas in the past, most of our start-ups were solely focused on becoming successful in the United States, more specifically in Silicon Valley, many have now realized the potential of the European market, " says Lies Boghaert (imec.istart – internationalization coordinator).
Europe might be closer to home, but the playing field is still different. Robby Wauters (imec.istart - innovation manager) explains: "During this mission, we even learned that there is no such thing as 'the German market'. Berlin and Hamburg are two very different cities with their own unique ecosystems. Hamburg is very interesting for our media start-ups as most publishers and producers have their headquarters there. But the German language is key to enter this market. Without translating your website and/or speaking some German yourself, breaking into this market will be very difficult. Berlin, on the other hand, is much more internationally oriented. Start-ups need to take these factors into account when deciding where to locate their German branch office."
Reaching out to German partners in the field
During the mission, our entrepreneurs met with a number of important players in the field of media and innovation (e.g. Spiegel Tech Lab, Next Media Hamburg, Next Media Accelerator, Greenhouse Innovation Lab, Xing, EarlyBirdVC, MediaDeals, German Media Pool, Google Newslab, Berlin Partner für Wirtschaft und Technologie, etc.) and shared best practices with German start-ups (e.g. Blinkist, Smob App, Bricking News, etc).
Both the start-ups and the vertical partners that joined the mission are enthusiastic about the trip.
Hendrik Dacquin (Small Town Heroes): "This three-day excursion gave us the opportunity to strengthen our relationship with the corporate partners as well as the other start-ups and to make plans for the future together."
For some, the mission was merely meant as an exploration opportunity, but others have concrete plans to take their chances in the German market. In the aftermath of the mission, some start-ups have already set up meetings with the German partners they met during the visit.
For the vertical partners that participated in the mission, it was interesting to become acquainted with German start-ups and to learn how media companies abroad innovate and invest in innovation. Dirk Vanhegen (Medianet Vlaanderen) also remarked: "We were impressed to see how well our Flemish start-ups measure up to the hundreds of start-ups in Hamburg and Berlin, with regards to innovation, management maturity and technological development."
For the imec.istart program, the Media, Telecom & Entertainment mission to Hamburg and Berlin is just the beginning. To give their start-ups a stronger international incentive, istart is working with Next Media Accelerator, which supports start-ups in the German media industry. In Hamburg, they already hosted a pitch session for the imec.istarters.
According to Nico Lumma (managing partner at Next Media Accelerator), this was a success: "All start-ups provided a fresh take on the much needed media innovation in Europe. I'm sure we will see plenty of great start-ups emerging from imec."
The aim of the partnership is to support each other's start-ups in their efforts to break into the German/Belgian market.
This initiative is part of a broader internationalization incentive within the imec.istart program. "To evolve into a scale-up, internationalization is essential. That's why we're also part of EuroIncNet, a network of 6 high-ranking European incubators. Through BelCham (Belgian-American Chamber of Commerce) we can also offer our start-ups a 3-month residence in New York or San Francisco," explains Lies Boghaert (imec.istart – Internationalization Coordinator). "We are continuously expanding our international offer. We are also open to foreign start-ups that could prove an added value to our Belgian economy, e.g. by setting up a daughter company here or by collaborating with local research organizations such as imec."
Discover the imec.istart Business Accelerator Program!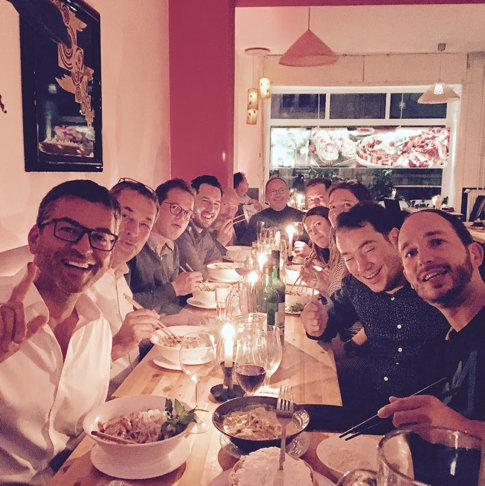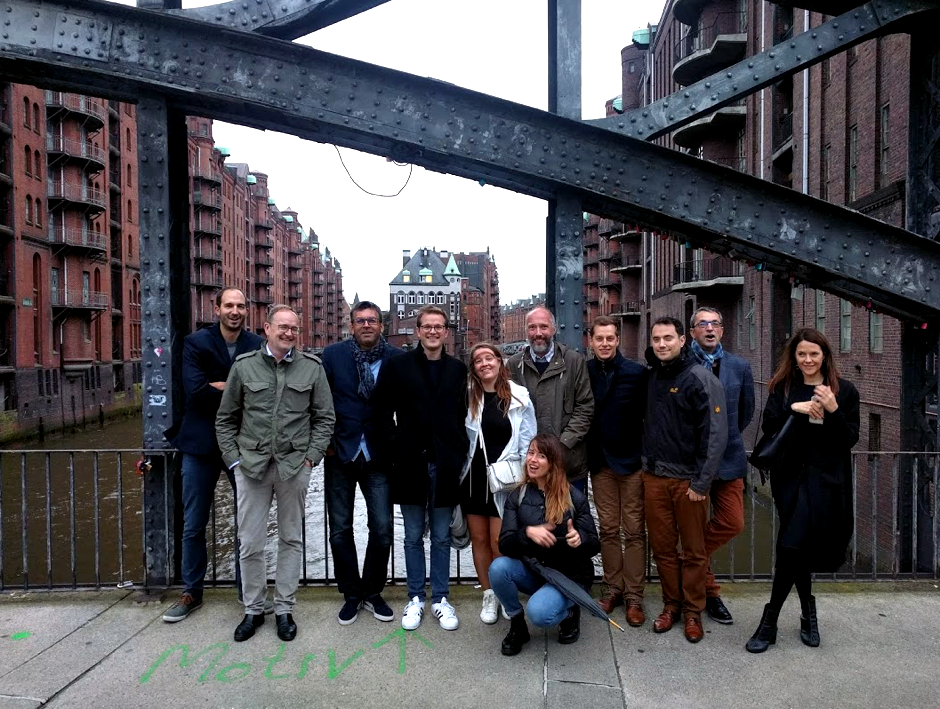 On this picture: Tom Le Clef from Chestnote, Octaviana Susnea from Fan Arena, Alexander Hoogewijs from Sitemanager, Hendrik Dacquin from Small Town Heroes, Leen Segers from LucidWeb, Peter De Paepe from our partner VRT Sandbox, Thomas Deschepper from our partner Telenet, Caspar van Rhijn from our partner Mediahuis and Dirk Vanhegen from our partner Medianet Vlaanderen.
Published on:
24 October 2017