Imec The Netherlands: where your ideas come to life
Are you torn between academia and industry? Imec offers the best of both worlds. As a researcher or engineer, you'll envision innovative technologies that improve people's lives and make our planet more sustainable. And realize them with our industry partners.
Check out your career opportunities within our two locations in The Netherlands: Holst Centre and OnePlanet Research Center. And dedicate your mind to a better future.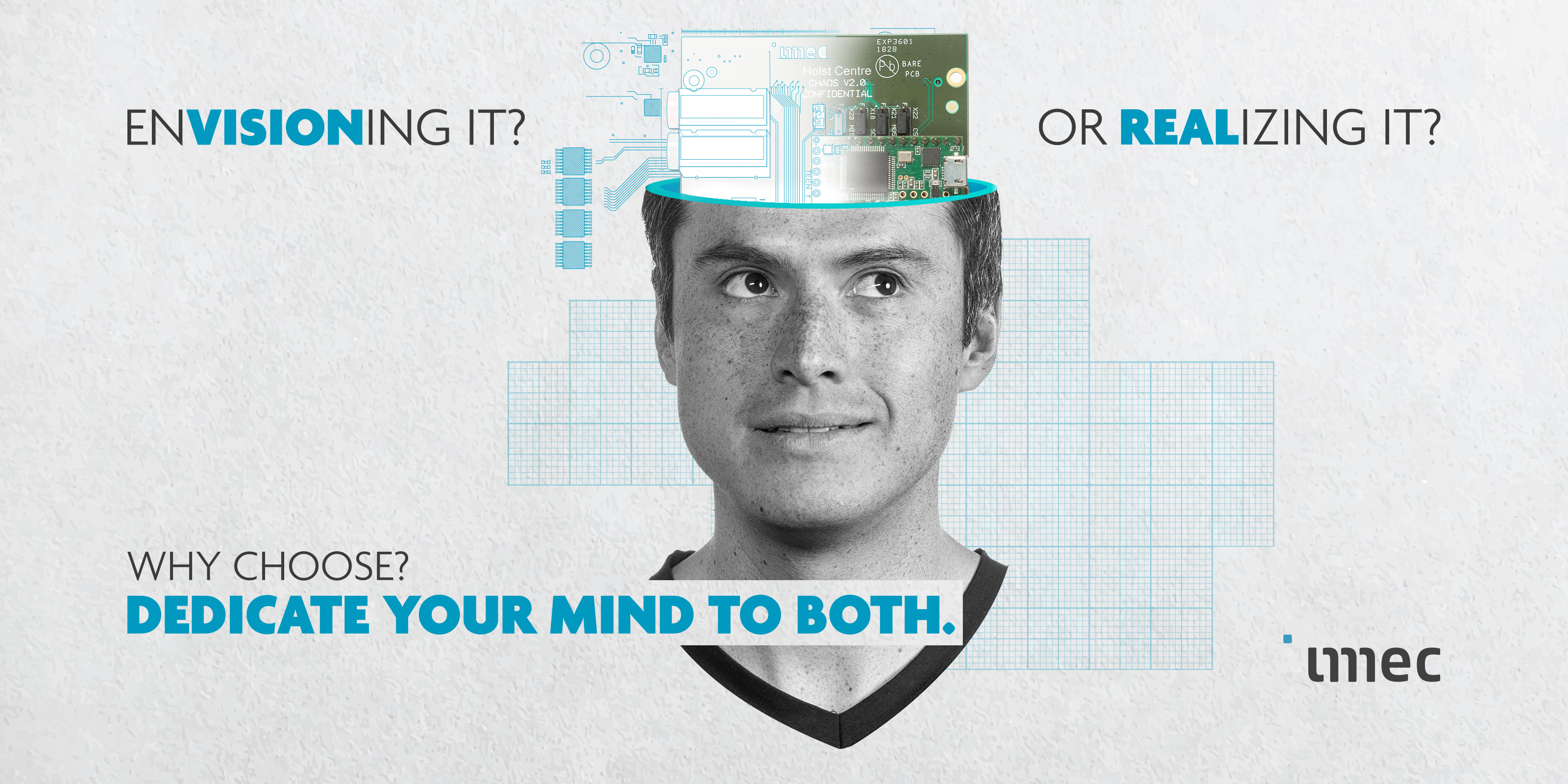 You can have it both ways:
Combine fundamental and applied research and engineering.
Grab the opportunity to publish your research and patent your technology.
Follow your research instinct and contribute to a clear roadmap.
Enjoy an attractive salary and reap additional benefits.
Make an impact as an individual and as a member of an exceptional team.
Holst Centre
Join the quest for knowledge at this independent R&D center at the vibrant High Tech Campus in Eindhoven. Explore technologies such as the Internet of Things and wearable health solutions. And work with colleagues that match your passion for innovation and creativity.
OnePlanet Research Center
How will we feed ten billion people without depleting our natural resources? How can we empower them to make healthier choices? These are the kind of questions that your colleagues at OnePlanet Research Center are bent on solving. Join their teams at the world-renowned campuses of Radboud and Wageningen universities.
Sustainable environment
Want to contribute to a healthy environment? Imec develops technologies for dense networks of sensors that enable fine-grained and continuous measurement of air and water quality.
Mobility
Shape the next wave of automotive transport by developing sensors for autonomous driving and in-cabin experience, or by working on our digital key technology for secure shared mobility.
Health & wellbeing
Work with us on next-generation wearable, ingestible, implantable and non-contact technologies that will empower people to efficiently monitor and manage their own health.
Next-generation communication
The Internet of Things demands a range of smart, low-cost and low-power communication technologies. This is your opportunity to design them from the bottom up.
Agriculture & food
Plentiful, tasty and healthy food using fewer resources ... Thanks to precision agriculture, the future never looked better. Join us in forging the tools for the farmers of the future.