At imec, we lay the foundations for a smarter and better tomorrow. We consider that our mission, as a world leader in nano- and digital technology.
At the heart of it all are people like you.
As a researcher or engineer, you will rise above yourself by working on challenges you've never faced before. In an atmosphere of diversity, flexibility and creativity – the corner stones of our collaborative DNA.
Academia or industry? At imec you can have it both!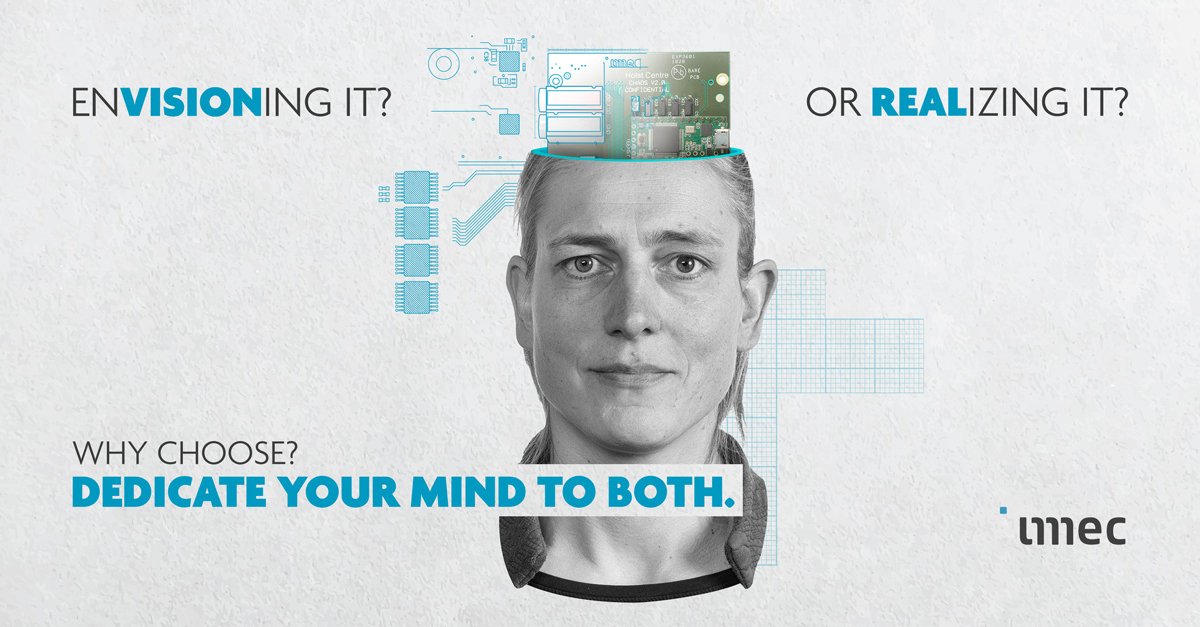 Combine fundamental and applied research and engineering.
Grab the opportunity to publish your research and patent your technology.
Follow your research instinct and contribute to a clear roadmap.
Enjoy an attractive salary and reap additional benefits.
Make an impact as an individual and as a member of an exceptional team.
"It's almost magic sometimes, to see how things evolve, grow and come to successful fruition thanks to this multi-disciplinary approach, based on freedom, trust and commitment."
"From my own career point of view, getting results published or even applying for a patent shows what I contribute to science and society."
Researchers

As a researcher at imec, you'll be working for a world leader in nano- and digital technology. With the brightest minds and in the most advanced infrastructure. And at the intersection of academia and industry, fundamental and applied research, vision and realization.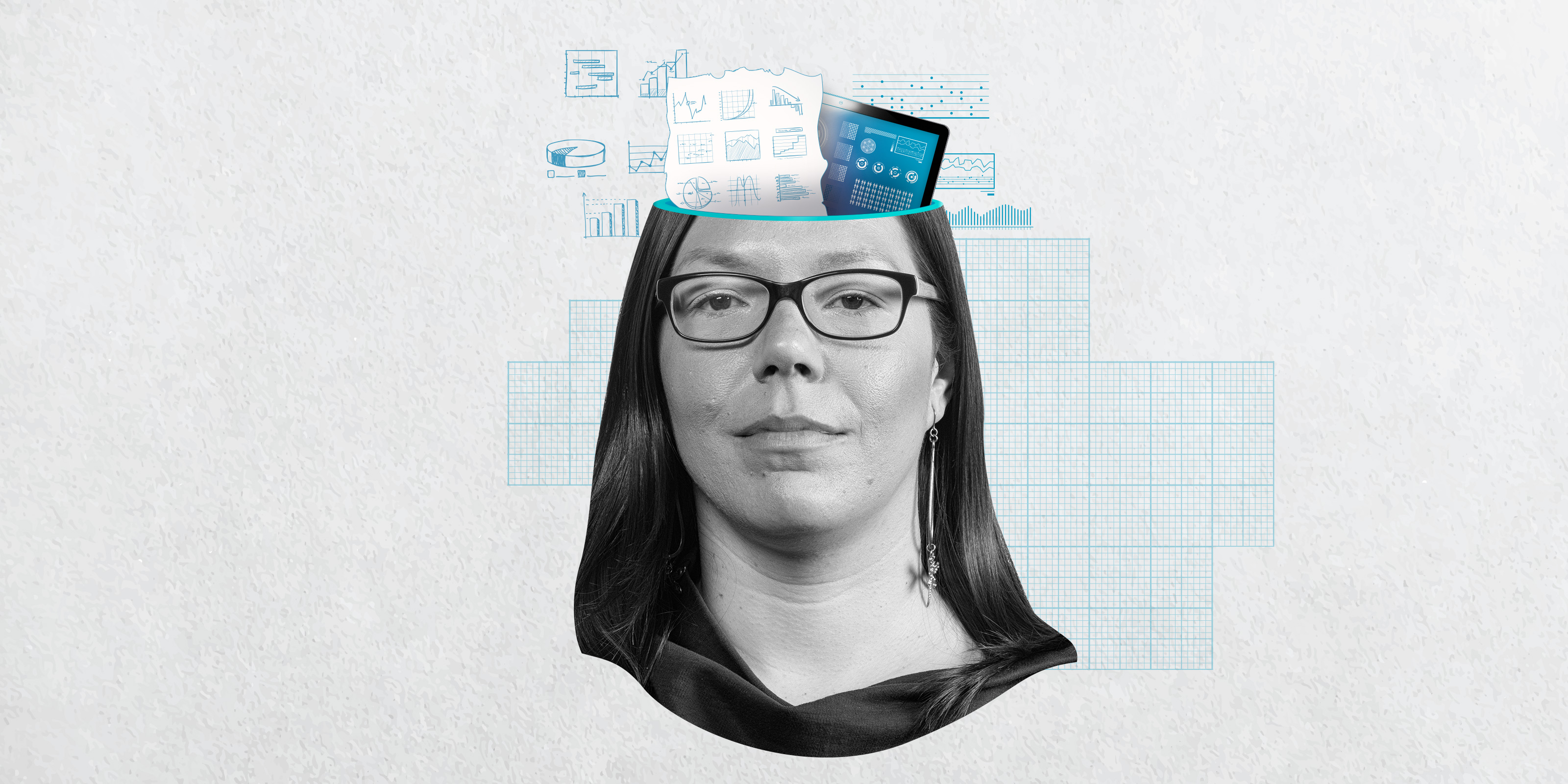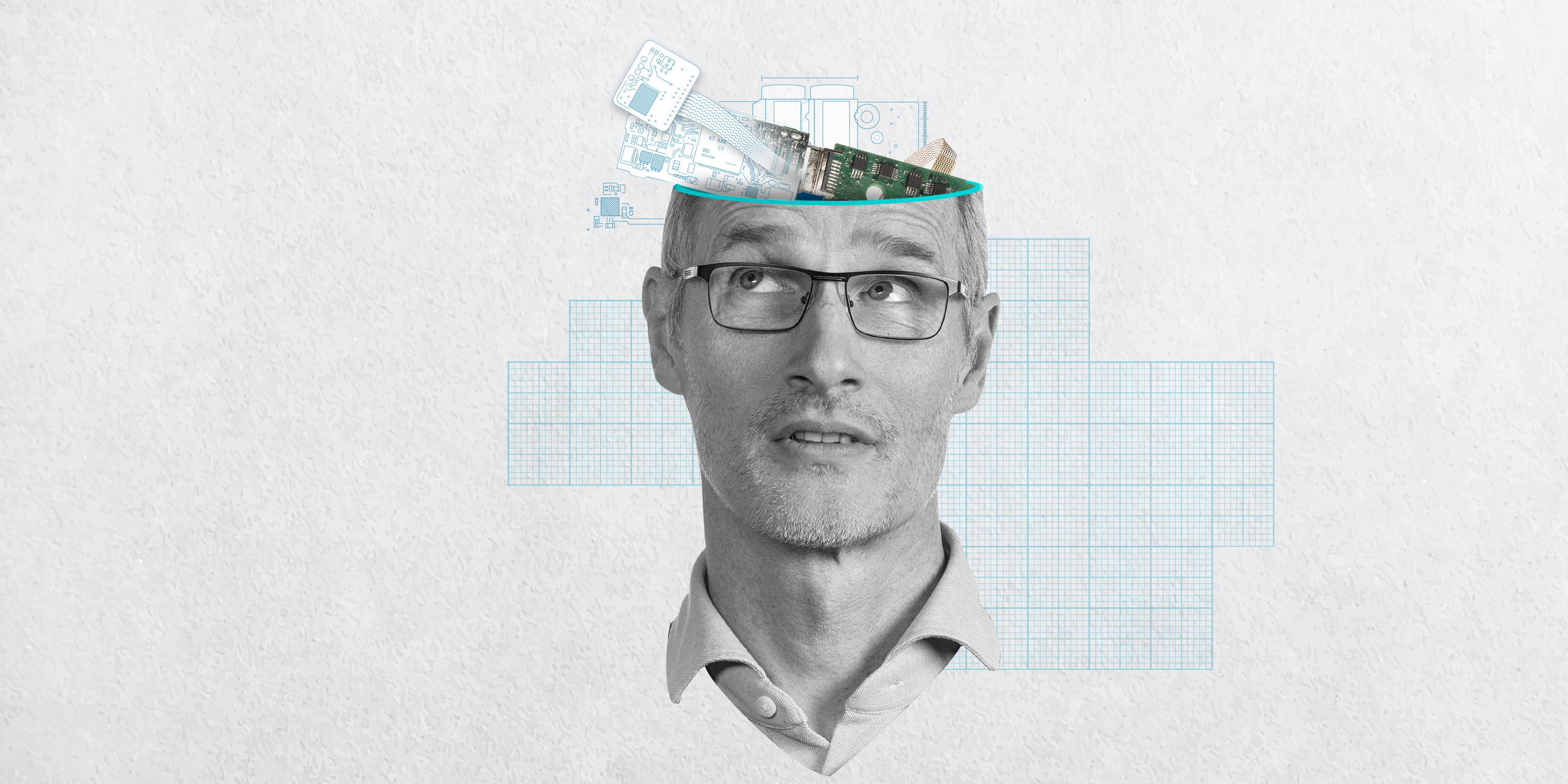 Engineers

Whether you're an application, electrical, biomedical or any other kind of engineer, you'll use your exceptional technological knowledge to ensure that our innovation knows no boundaries. As such, you'll play a crucial role in developing solutions that change people's lives.
Locations
Imec the Netherlands tackles global challenges with local partners. It's our mission to develop targeted innovations which improve the lives of millions. We do this from three locations: at the High Tech Campus in Eindhoven and the campuses in Wageningen and Nijmegen.
Holst Centre | High Tech Campus Eindhoven, the Netherlands
Join the quest for knowledge at this independent R&D center at the vibrant High Tech Campus in Eindhoven. Explore technologies such as the Internet of Things and wearable health solutions. And work with colleagues that match your passion for innovation and creativity.
OnePlanet Research Center | Wageningen and Nijmegen, the Netherlands
How will we feed ten billion people without depleting our natural resources? How can we empower them to make healthier choices? These are the type of questions that our researchers and engineers at OnePlanet Research Center are bent on solving.
Expats
Want to work as a researcher or engineer in the Netherlands? Then you've come to the right place. Imec aspires to unite the brightest minds from around the globe. We not only welcome you into our company, we actively guide and support you and your family. Before, during and after your move to the Netherlands.
Which applications will you be working on?
Vitality and wellbeing
Work with us on next-generation wearable, ingestible, implantable, and non-contact technologies that will empower people to efficiently monitor and manage their own health.
Mobility
Shape the next wave of automotive transport by developing sensors for autonomous driving and in-cabin experience, or by working on our digital key technology for secure shared mobility.
Smart & intuitive spaces
Future houses and offices demand new communication technologies, sensors and algorithms. This is your opportunity to design them from the bottom up.
Sustainable environment
Want to contribute to a healthy environment? Imec develops technologies for dense agriculture, infrastructural and urban networks of sensors. They enable fine-grained and continuous measurement of air, soil, water and food quality.
Fun and perks
Here are some things to look forward to once you're a member of the imec family:
Benefit from flexible terms of employment that will certainly contribute to your work-life balance.
Enjoy motivational coffee breaks with like-minded colleagues. Those can just as easily be virtual, by the way.
Immerse yourself in the vibrant atmospheres of places such as the High Tech Campus in Eindhoven or Wageningen Campus.
Loosen your limbs and recharge your batteries during our weekly afternoon sports sessions – in the park with your colleagues or in the comfort of your home office.
Your road to a job at imec
Ready to grow as a researcher or engineer in one of our small-scale research centers that are all part of a growing international R&D hub?
Imec the Netherlands is ready to welcome you. Just follow these steps and discover the details of the hiring procedure:

1. Application
2. Screening of your profile
3. Acquaintance interviews
4. In depth interviews
5. Job offer